Arctic Paper S.A. is a leading European producer of high-quality graphic paper listed on the stock exchanges in Warsaw (Giełda Papierów W artościowych – GPW) and Stockholm (NASDAQ). We produce numerous types of uncoated and coated wood-free paper, as well as wood-containing uncoated paper for printing houses, paper distributors, book and magazine publishing houses, advertising industry and packaging producers.

Our business activities are based on the operations of three mills: Kostrzyn nad Odrą (Poland), Munekdals and Grycksbo (Sweden). We manage sales organisations across Europe, which support our activities and contacts with our customers.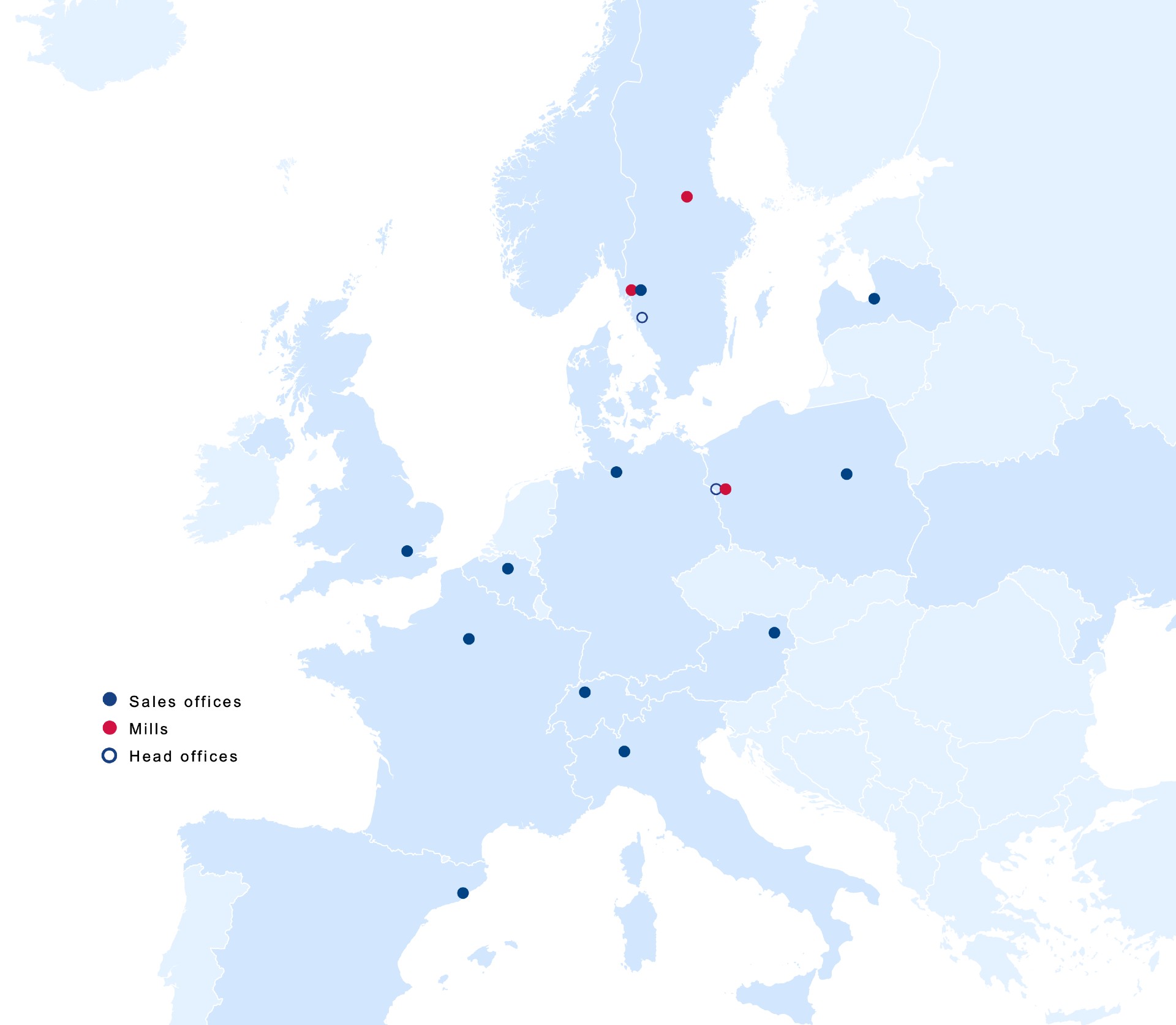 Our strong and recognisable brands: Munken, Arctic Volume, G, Arctic, Amber and Munken Kraft are synonymous of quality and sustainable production processes. We are a forerunner in the protection of nature and the development of new products for core markets as well as for new markets and segments.


We offer distinctive products and services built on inventiveness and reliable quality, crafted for the most demanding creative ideas and new technologies, produced by 1,200 experienced employees.

Our majority ownership of the Rottneros AB Group complements our portfolio with pulp, partly produced for our own paper products.